My test system consists of an HP Kyak XA, PII-400, 256MB of RAM, eComStation 1.0.
Installation
DSK4 comes as a single executable. Once clicked, it starts the installation program which gives a choice of options to be installed and the path you wish to install them into. Everything has a feel of top notch professionalism.

Double click on the executable you download and follow the prompts. Installation is straight forward and I encountered no problems or questions.

On my system, after installation, the programs and documentation are placed off of the program bar.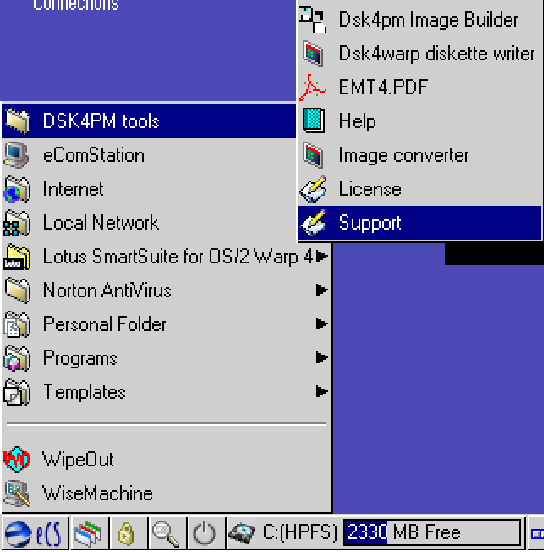 Operation
For most people there are only two functions that will be used; create an image from a disk and create a disk from an image. Another really useful feature is the ability to create self-extracting images, that way the person you are sending a copy of the diskette to doesn't need to have DSK4. All they need is the executable file you send them! These self-extracting diskette images are in ARDI format. ARDI stands for Auto (self) Restorable Diskette Image.

All you need to do is type the name of the executable at the command prompt, and the following will pop-up: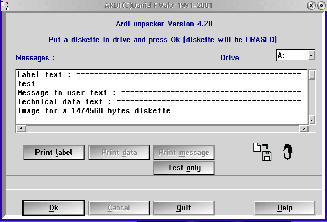 [Click image to view full size.]
The heart of the program is the Build tab which is fairly self explanatory!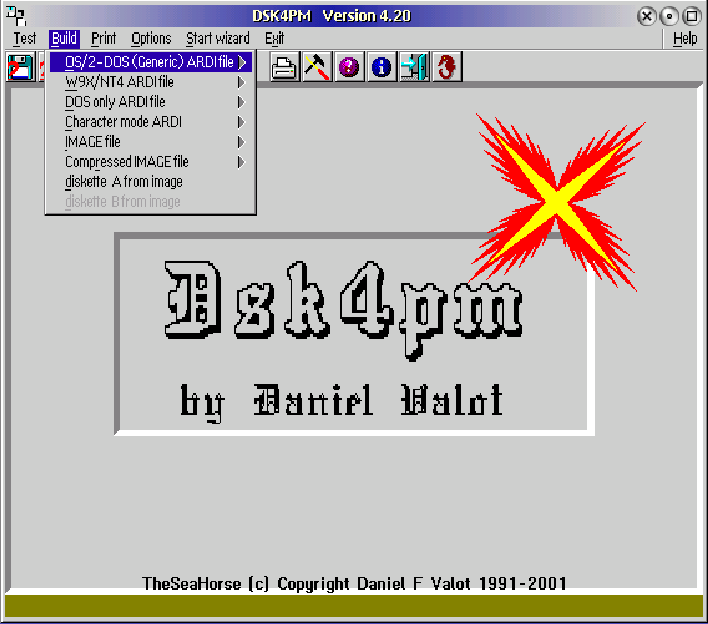 Another thoughtful addition to the program is tooltips. That is, when you place your pointer over a button, a snippit of information will pop up, telling you what that button does.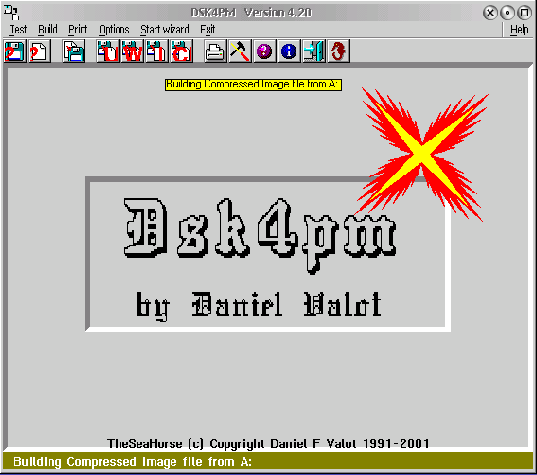 Documentation
The program comes with a comprehensive forty-two page manual, which in all honesty, you will probably never need to look at!
Conclusion
This is a must-have piece of software. It would be a steal at 35-50 dollars, but it's price is FREE for personal use.


---
DSK4PM
Author: Daniel F. Valot
Website: http://dvalot.free.fr/
Price: Free for personal use.