-First LOOKS-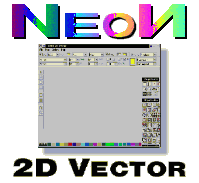 NeoN 2D Vector
This month, Chris Wright takes a look at Compo Software's soon to be released NeoN 2D Vector, a full-featured, vector drawing application.

---
-Reviews-

Hardware:
Hewlett Packard ScanJet 5P - Bob Smith

Software:
Performance Plus V4 - Barry Brindisi
FTP Browser v1.6 - Pankaj Sarin
Orange Hill Workplace Solutions - Ron P. Lamb
NetRexx - Tejaswi Kasturi
MD+F Special Effects: Renders - Chris Wenham

Games:
Vigilance on Talos V - Dr. Dirk Terrell
---
-Reader Survey-

Results from our March Survey
Find out what your fellow readers told us last month!

How long have you used OS/2?
Answer these 3 simple questions and find out how you compare to other OS/2 users. Results will be printed next month!
---
-Articles-

Pirate's Paradise - Allan Mertner
The author of the SecureIt Shareware Protection package looks into the issues involved in making shareware safe.

Wrestling with Hardware - Eric Slaats
Eric tells of his wish for a new system and the resulting problems. If you're thinking about upgrading your OS/2 system, read this!