16 May 2001

Robert Basler is the president of Aurora Systems, Inc. and a dedicated OS/2 user since he tired of rebooting Windows 3.1 twenty times a day.


If you have a comment about the content of this article, please feel free to vent in the OS/2 eZine discussion forums.



Modern Multimedia is Finally Arriving!

Warp vision
The neatest thing I saw this month for OS/2 is the new DivX ;-) movie player being developed in Russia. This thing is really slick so far and developing fast. They have both sound and video working, they just have to get them synchronized now. The really neat thing about it is that it uses Odin and the Windows DivX ;-) codec to actually do the decoding. If they can get this all working, it should make it possible for other Windows codecs to come to OS/2. To test it out I found a DivX ;-) format movie trailers site. As you can see, it works like a charm (make sure you get a current Odin, older builds don't do sound.)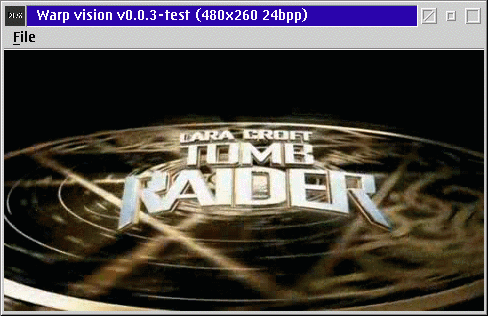 [Image from trailer copyright Paramount Pictures Corporation.]
This is another project from the Russian OS/2 site OS2.ru. This is a site for developers, but they have a lot of interesting projects on the go.
WarpMedia Technology Preview
A couple days after Warp vision appeared, the new WarpMedia Technology Preview from the Software Developers Guild which plays MPEG-1 and DivX ;-) video as well as MP3 audio was released. It is a bit further along, having support for start/stop/rewind etc. plus it supports skins and fullscreen and TV output. I wasn't able to get their first release to run, it hung my machine. After a number of people had the same problem, they added a /NOFS option which made their updated beta run alright, however my system doesn't run 32-bit color so no screenshot of it playing video yet. I'll be looking forward to the next update.

RealPlayer 8
We've talked about RealPlayer 7 in Odin before but in case you missed it, the folks at Odin have also got RealPlayer 8 working pretty well as well. It is capable of playing back .RAM files you download, as well as streaming video and audio content from the web as shown below.