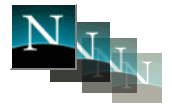 Netscape Navigator for OS/2!
In August, Netscape Communications and IBM jointly announced that Netscape Navigator would be ported to OS/2. OS/2 e-Zine! joined in on the press teleconference and we bring you the details. Find out what features to expect, when to look for it and how much (if anything) you'll pay.
Just click for full details!
---
-Focus: C/C++ Compilers-

Borland C++ v2.0 - Eric Slaats
VisualAge C++ v3.0 - Dr. Dirk Terrell
Watcom C/C++ v10.6 - Brian L. Juergensmeyer
---
-Profile-

Gary Hammer - Interview by Doug Glenn

Gary Hammer, the sometimes controversial, always passionate founder and maintainer of The Must Have OS/2 Utilities FTP and WWW site took some time to speak with us this month about OS/2, the WWW and public fights on Usenet.
---